Sustainability can be
confusing and misleading.

We have simplified this…
What is it?
What is the impact?
What does it mean to us?
What is it?
Avoidance of the depletion of natural resources in order to maintain an ecological balance.
What is the impact?
Sustainability means meeting our own needs without compromising the ability of future generations to meet their own needs.
What does it mean to us?
We believe that sustainability is creating products that maintain customer usability but reduce the impact they have on the planet. By making products that use less packaging, and recyclable or recycled materials where possible, we are reducing our impact on the environment. We aim to do this whilst ensuring we're supplying efficacious products.
A Shared Responsibility
Sustainability is a responsibility to everyone, but as a brand our responsibility to make sustainability attainable for everyday life is vital to making a difference, as we're influencing consumer behaviours and buying habits.
What is it?
Misleading or deceptive publicity disseminated by an organisation so as to present an environmentally responsible public image.
What is the impact?
This couldn't be truer for a lot of brands, and it's very easy to jump on the bandwagon. There are very loose regulations to follow, allowing brands to make sweeping statements about sustainability and the environment without much scrutiny.
We are not perfect but would rather have full transparency with our customers on what we're currently doing and what we plan to do in the future to make our brand more sustainable.

What does it mean to us?
Unlike other brands, we don't overpromise on what can be achieved in terms of making a difference to the environment. We don't look to tick a box; we truly believe in extending sustainability to every aspect of our workings.

We're not perfect but we'd rather have full transparency with our customers on what we're currently doing and what we plan to do in the future to make our brand more sustainable.
What is it?
The ability for a product or material to be placed in your kerbside waste and recycled within the current UK waste system.
What is the impact?
Recycling conserves resources and protects the environment. It reduces the amount of waste sent to landfills and combustion facilities and prevents pollution by reducing the need to collect new materials.
What does it mean to us?
Recycling is important to Ordo and it's only going to become more prevalent. We're aiming to create fully closed loop recycling systems, recycling our used products, and working with a manufacturing house to reimagine them to become handcrafted household items.
What is it?
The process by which microorganisms break down organic matter.
What is the impact?
Biodegradable vs Compostable
To clear up the confusion, biodegradable and compostable materials are similar but they're not the same. They both are broken down into smaller pieces by bacteria, fungi, or microbes. However, biodegradable items break down into molecular components, whereas compostable items breakdown into the dark, organic matter you find in soil (it's called humus).
There is a perception with biodegradable packaging that it will break down naturally, easily, and quickly, but it often doesn't break down properly, leaving behind microplastics. Even the parts that do breakdown result in the release of carbon dioxide and methane.
Home Composting
Most plastics marketed as home compostable don't work either, with as much as 60% failing to disintegrate after 6 months. Not only that, if compostable plastic ends up mixed with food waste, it can become contaminated, blocking the recycling process.
Industrial Composting
Much of the compostable packaging produced for the UK market only degrades in industrial composting facilities. This requires an energy intensive process; elevated temperatures of 55-60°, high relative humidity and the presence of oxygen. If this type of packaging ends up in landfill, which it frequently does, it can take years to degrade. If it ends up in the environment it may not biodegrade at all.
"Although industrially compostable plastic packaging is appealing as an alternative to conventional plastics, the general waste management infrastructure to manage it is not yet fit for purpose. We therefore don't support a general increase in the use of industrially compostable packaging at this stage" states the UK's Environment, Food and Rural Affairs Committee.
What does it mean to us?
Single-use products, even if they use biodegradable/compostable materials, tend to consume more energy and produce more emissions than recyclable or reusable alternatives.
When you add to this that most biodegradable/compostable options don't work, it's clear to see why we don't use them. That's not to say that we never will, but we need to see significant improvements in the technology and infrastructure.
We want to offer our customers solutions which are seamless, practical and actually work. That's why we're focusing heavily on reduction, reusability and recyclability.

We are committed to limiting our environmental impact through innovation and waste reduction.

This is how we are doing it…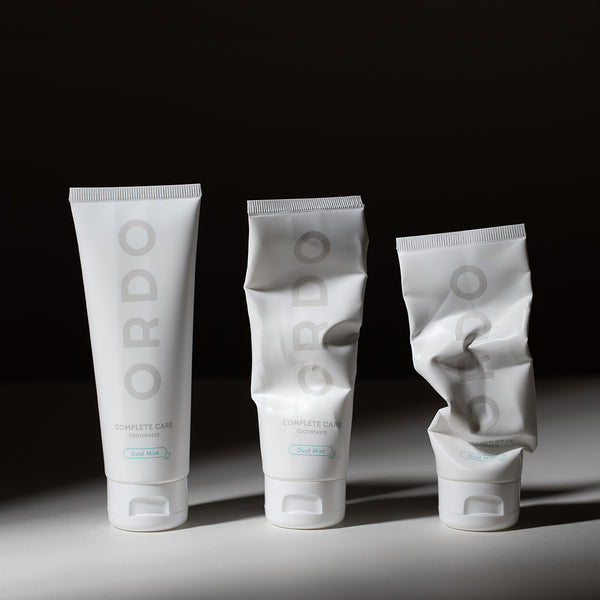 Fully Recyclable
Toothpaste Tubes
Our Complete Care Toothpaste tubes are made from fully (kerbside) recyclable HDPE plastic. We were one of the first brands to have this type of tube in mass retail in the UK.
Toothpaste tubes require an EVOH layer to ensure the ingredients within them stay active. This layer used to be impossible to recycle, but with improved technology, tubes can now be made using a recyclable HDPE material.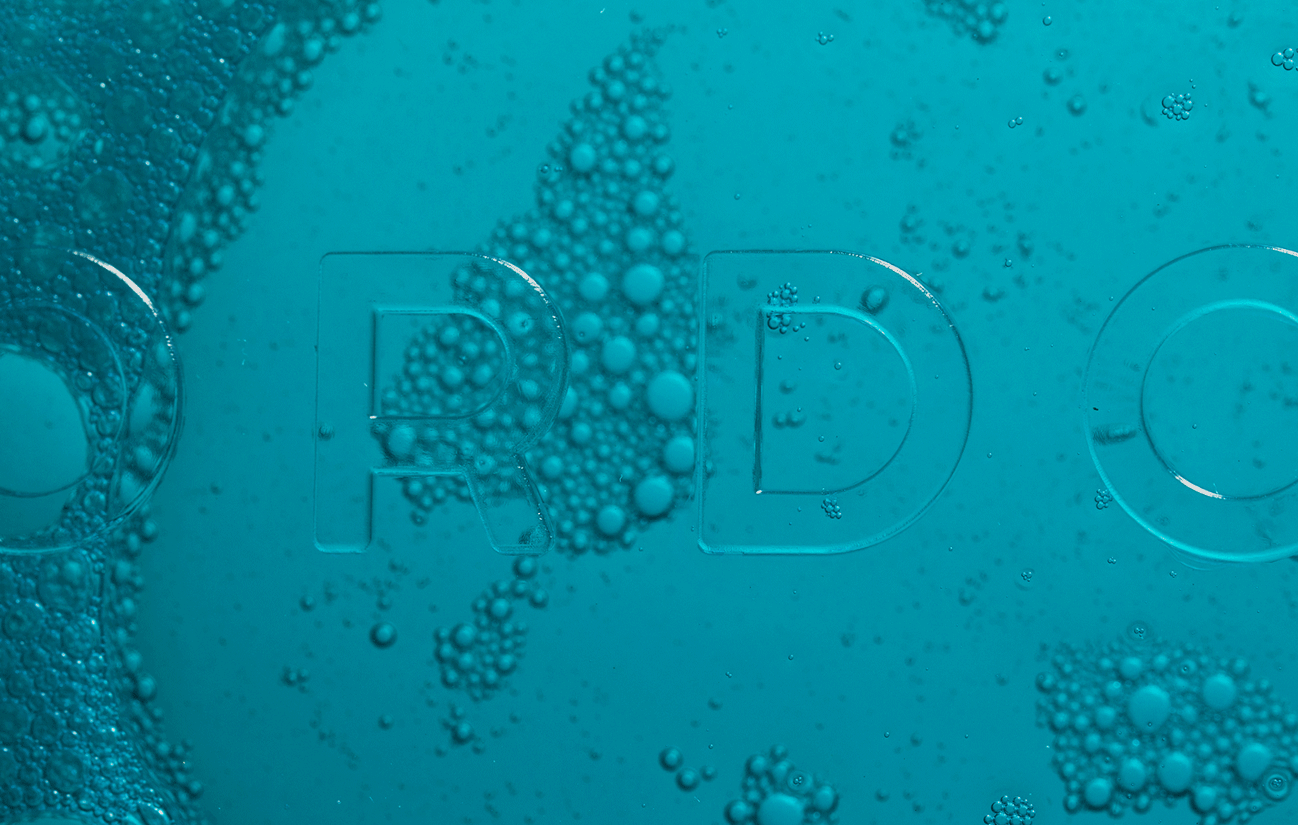 Sustainable
Formulations
At Ordo, we prioritise sustainability in our oral care products. Our toothpastes and mouthwashes boast eco-conscious formulations, crafted with responsibly sourced ingredients for minimal environmental impact.
With plant-based, biodegradable ingredients, we ensure less chemical residue in water systems, coupling exceptional oral care with environmental respect.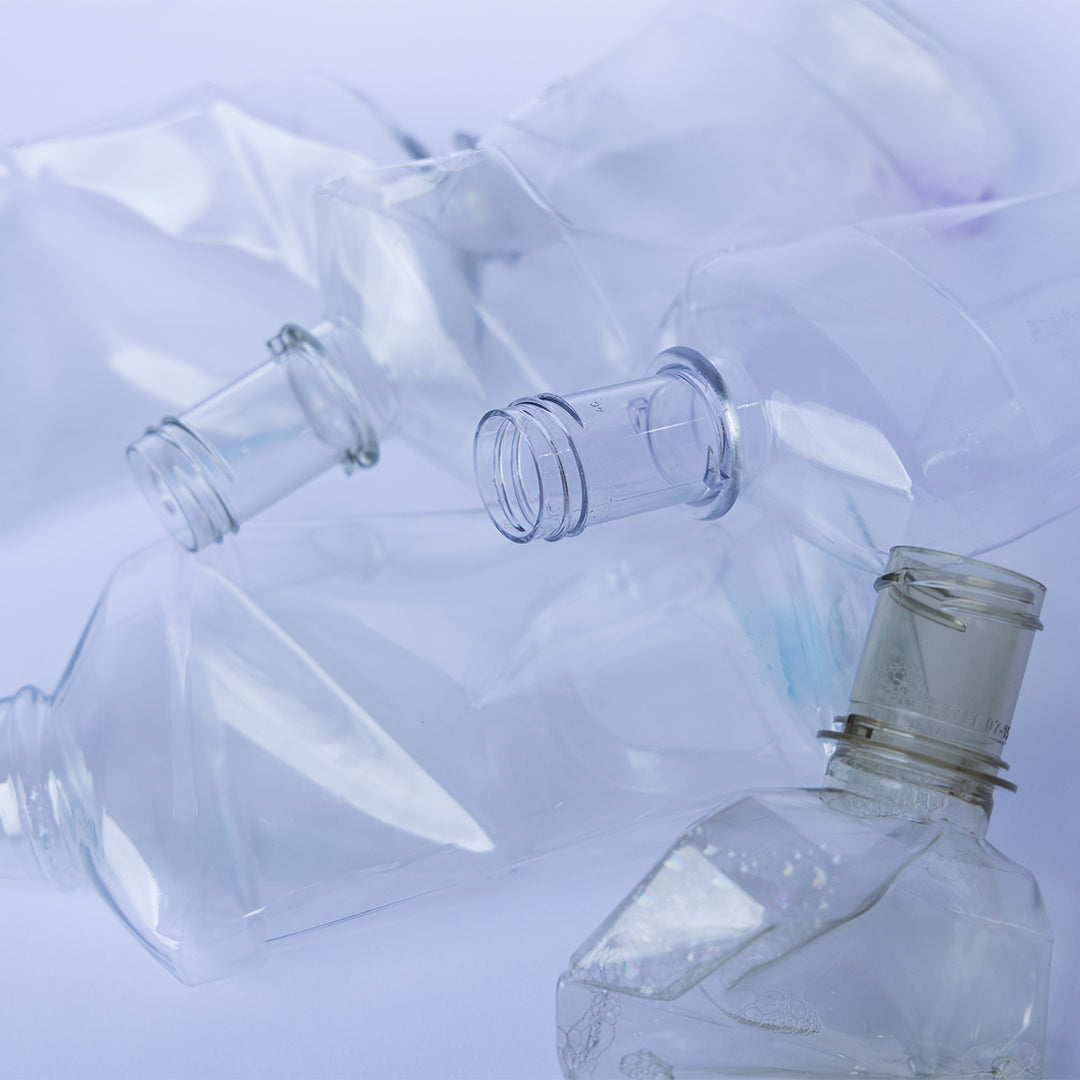 Packaging
Over the last 3 years, we have been working hard to remove single-use plastic from our packaging.
We're now using less than 5% of single-use plastic packaging across our range.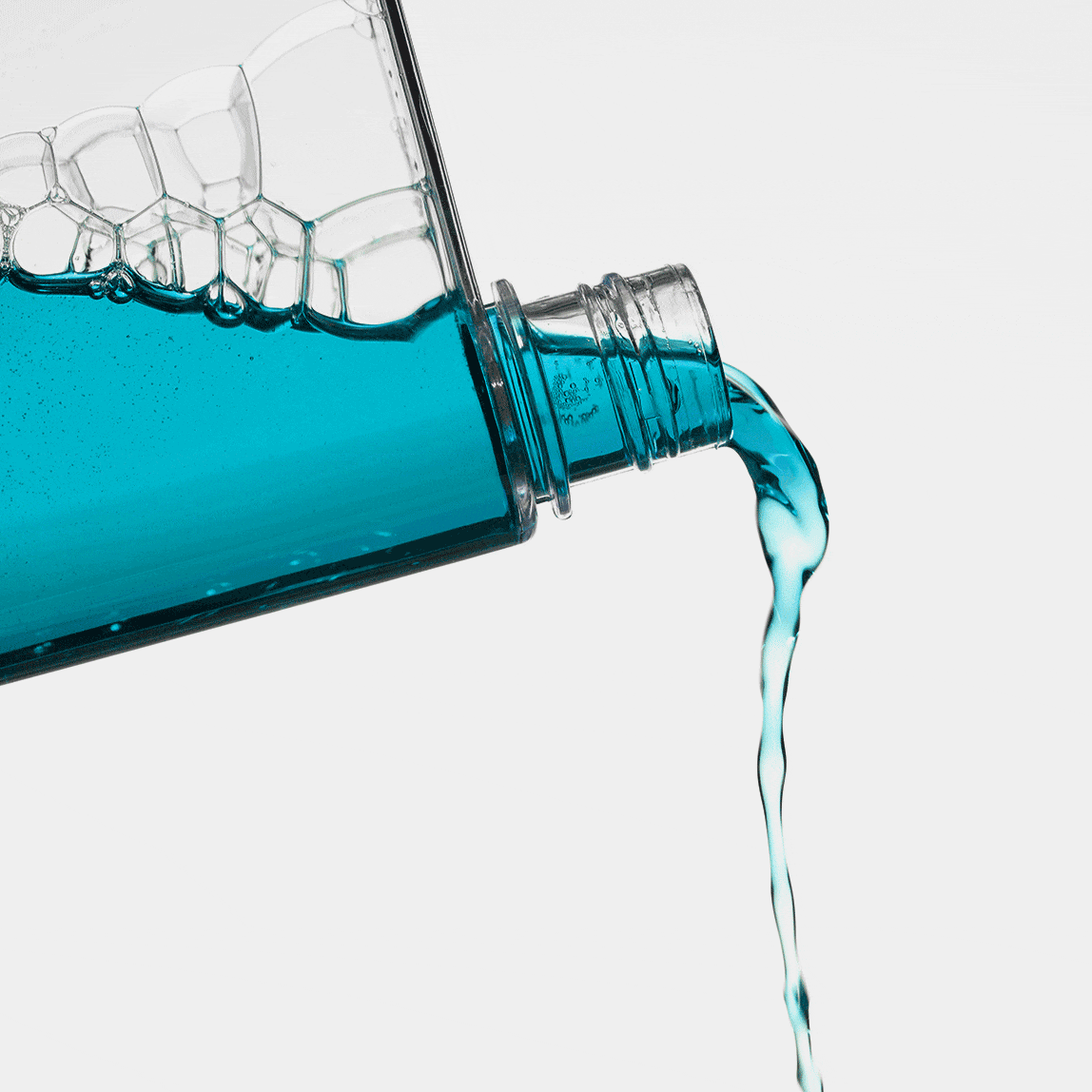 Reusable
Mouthwash Bottles
Our Reusable Mouthwash Bottle offers an eco-friendly alternative to disposable mouthwash bottles.
Using BPA-free plastic makes our bottles safe to reuse time and time again, helping us to happily reduce unnecessary chemicals.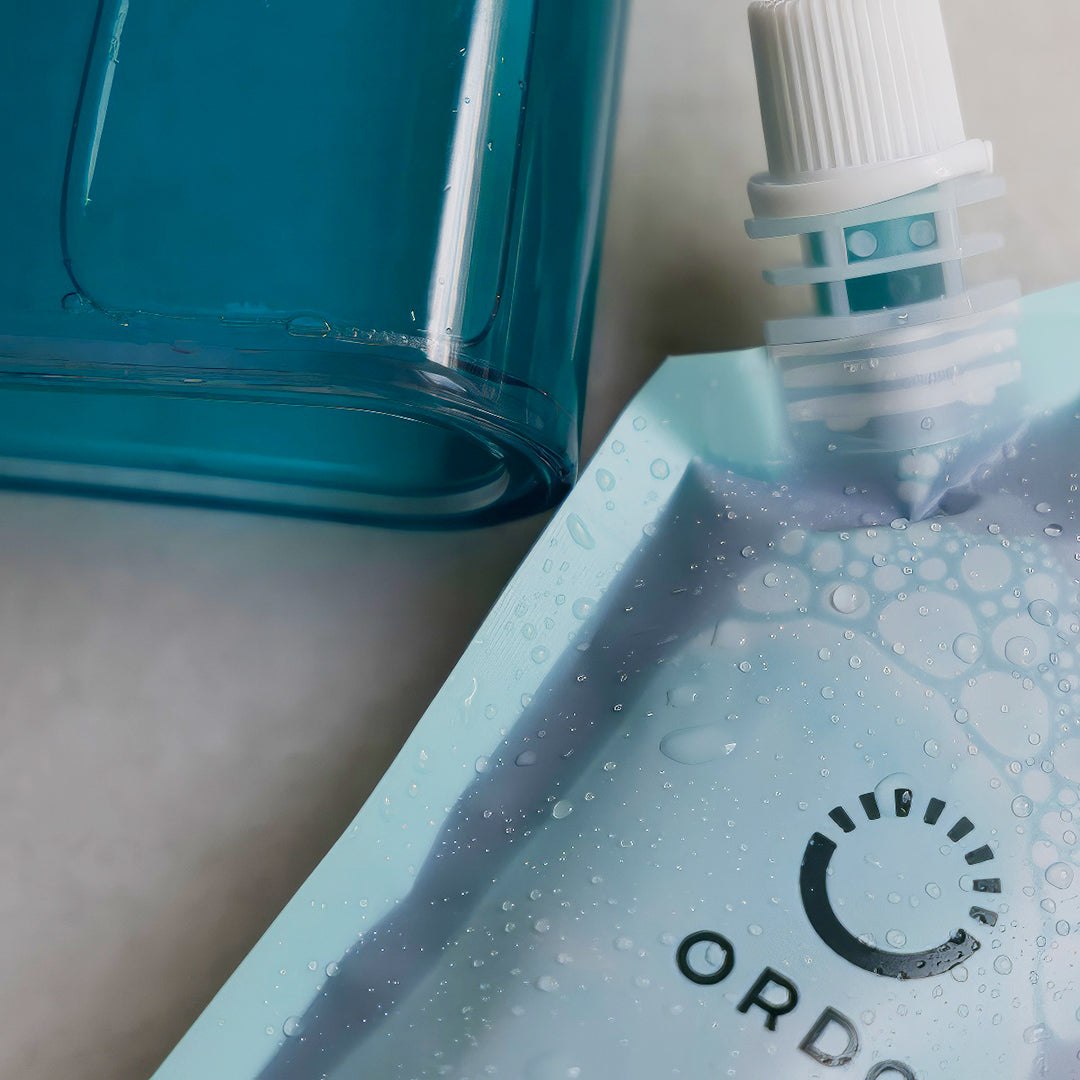 Mouthwash Concentrate
By diluting our Mouthwash Concentrate with water, you can create up to 4 bottles worth of mouthwash.

Less CO2 emissions and a 96% reduction in plastic means that you can confidently use our Mouthwash Concentrate and feel good knowing it's positively impacting the planet.
We've created the world's first fully closed loop brush head recycling scheme.
1
Return your brush heads back to us using our free returns.
2
The heads are collected and broken down, with the bristles and silicone being separated and the left over plastics cleaned and processed.
3
The re-processed plastic is then made into new products, soon to be available on our website.