Find your smile
We're here to make your oral care routine simple, affordable and planet friendly.
Shop Now
Featured Product
The Sonic+ Toothbrush
Feature packed, stylish colours and great prices. Let's find your smile :)
Shop Sonic+
Best for Style

"Gives models four times the price a run for their money."
Impressive Toothbrush

"Cleans the teeth well and has a long-lasting battery that recharges quickly."
Best for Travellers

"Boasts a generous battery life, making it a smart buy for frequent travellers."
Exceptional Cleaning "The sonic pulses mean teeth feel cleaner after just one session."
Brilliant Battery Life
"A mix of great design, good technology and an interesting subscription model."
Best Budget Electric Toothbrush

"Our testers liked its four different brushing modes that offer a customisable clean."
Best Subscription Service "Buy it on its own or sign up to a subscription for head replacements and toothpaste refills."
Very Impressive for the Price

"A premium design that's just as smart as a top-end brush from the likes of Oral-B."
Perfect Entry-Level Device

"Very effective in getting rid of longer-term stains."
Best Affordable Electric Toothbrush

"Soft bristles go easy on gums, while a silicone nib lightly polishes your porcelain."
Selected for you
Featured Collection
The Ordo Story
We believe that high-quality, sustainable and affordable oral care should be available for everybody.
About Us
Better
brushing
starts here
Ordo's sonic pulse technology will revolutionise your daily routine, and transform your smile. 
Shop Sonic+
Explore our oral
care range
Keep your smile healthy with our trusted range of sustainable dental care products.
Shop the range
Real
Sustainability
Efficacy is at the heart of what we do but we also work hard to improve the sustainability of our products.
Find out more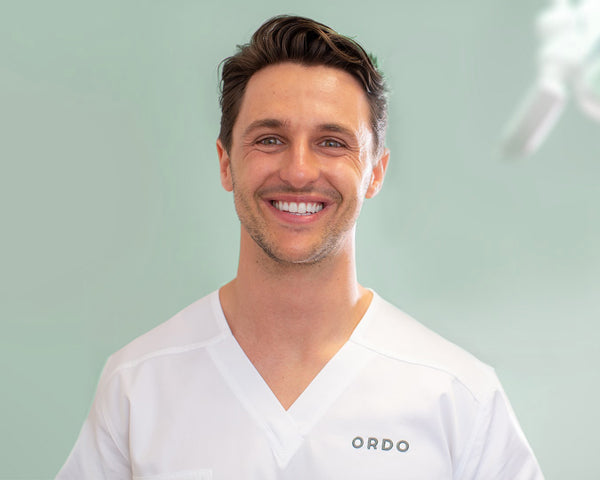 Clinically Proven Dental Care
Ordo was created in collaboration with dentists and hygienists to ensure our products perform at a clinical level that any dental professional would be happy to recommend. That's why our products are recommended and sold by thousands of dentists across the UK. 
Promoting Fair Dental Sales
We created our affordable oral care strategy that allows dentists across the UK and Ireland to stock and sell our products in their clinics without being undercut by other channels.
Learn more about stocking Ordo