Ordo Complete Care Toothpaste
Need to Know
Full Details
Subscriptions
Ordo's Complete Care Toothpaste is a dentist-recommended, environmentally-friendly solution for optimum oral health.
Specially formulated with dental professionals, it offers all-round cleaning, strengthening enamel, protecting gums, removing plaque and restoring natural whiteness.
Professional-grade

Strengthens enamel

Protects gums

Whitens naturally

Recyclable HDPE tube

Vegan & cruelty-free

Sensitive formula

SLS-free

Fluoride enriched

Prevents decay

Dentist recommended

Eliminates plaque
Healthy teeth
and gums
Our dentist recommended toothpaste is specially formulated to promote healthy teeth and gums.
One Toothpaste
Endless Benefits
Enamel protection
Fresh breath
Effective plaque removal
Dentist recommended
Decay prevention
Environmentally friendly
Recyclable
Fully
recyclable
Packaged in fully recyclable HDPE tubes, our toothpaste offers complete oral care and eco-consciousness in one.
Using a reduced EVOH layer our tubes can be recycled in your curb-side recycling, along with your bottles.
Specially formulated with a sensitive formula to provide effective oral care while minimising sensitivity and discomfort.

Stronger enamel,
healthier smile
Our dentist-recommended formula is specially designed to fortify enamel, promoting stronger teeth and a healthier, more resilient smile.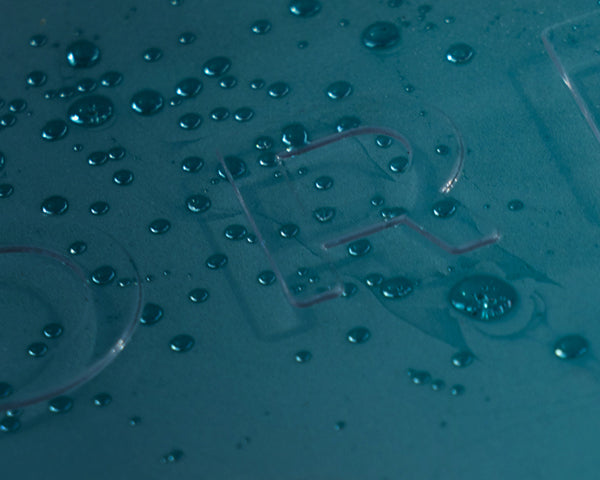 Enamel-strengthening formula
Ordo Complete Care Toothpaste features a carefully crafted formula developed by dentists. It includes ingredients like Hydrated Silica, Potassium Citrate, and Zinc Citrate, which work together to fortify and protect tooth enamel. With regular use, this toothpaste helps strengthen your teeth, making them more resistant to decay and acid erosion.
Sodium fluoride for dental health
Our toothpaste contains Sodium Fluoride at a concentration of 0.32% w/w (1450 ppm Fluoride). This essential ingredient has been scientifically proven to prevent tooth decay and promote stronger teeth. With Ordo Complete Care Toothpaste, you can trust that you're using a dentist-recommended product that supports your dental health.
The Complete Care Toothpaste from Ordo is scientifically formulated to provide comprehensive oral care, including strengthening enamel and protecting gums. It includes ingredients such as Hydrated Silica, Potassium Citrate, and Zinc Citrate, which work in harmony to fortify and protect tooth enamel, thereby ensuring a healthy oral environment.
Ordo's Complete Care Toothpaste sets itself apart from other products through its all-encompassing approach to oral health. Not only does it offer an all-round clean, but it also strengthens enamel, protects gums, whitens naturally, and prevents decay. Moreover, it stands committed to environmental and ethical standards with its fully recyclable HDPE tube packaging and vegan, cruelty-free, and SLS-free formula.
Yes, Ordo's Complete Care Toothpaste is designed with a sensitive formula. It caters to those with delicate gums and teeth, ensuring a comfortable brushing experience that effectively maintains oral health without causing discomfort or irritation.
Absolutely, Ordo's Complete Care Toothpaste is both vegan and cruelty-free. This means that the product does not contain any animal-derived ingredients and has not been tested on animals, thus aligning with ethical consumer preferences and lifestyle choices.
Being SLS-free means that Ordo's Complete Care Toothpaste does not contain Sodium Lauryl Sulphate, a chemical often used in oral care products to create foam. However, SLS can potentially cause irritation in some individuals, so its absence in Ordo's toothpaste makes it a safer choice, particularly for those with sensitive teeth or gums.
Yes, Ordo's Complete Care Toothpaste can assist in restoring natural whiteness to your teeth. It has been specially formulated to effectively remove plaque and discolouration, leading to a visibly brighter and whiter smile over time.
The subscription service for Ordo's Complete Care Toothpaste has not been specifically detailed in the provided information. However, Ordo generally offers subscription services for their products, which ensures timely deliveries to keep your supplies replenished.
The significance of packaging Ordo's Complete Care Toothpaste in a recyclable HDPE tube lies in its alignment with environmental responsibility. By choosing this packaging, Ordo promotes a reduced waste footprint and contributes to the goal of sustainable consumption.
Ordo's Complete Care Toothpaste aids in the prevention of tooth decay by providing an all-round cleaning solution that effectively removes plaque, a leading cause of cavities and decay. Through regular use, this toothpaste ensures a cleaner and healthier oral environment.